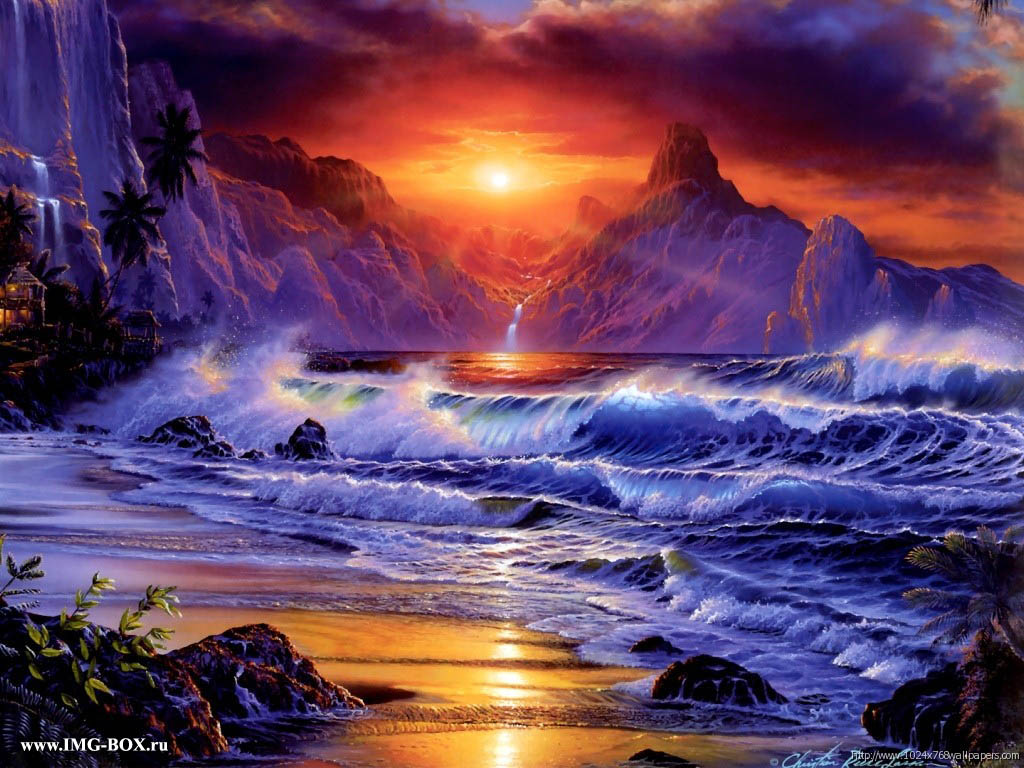 "When thou passest through the waters, I will be with thee; and through the rivers, they shall not overflow thee: when thou walkest through the fire, thou shalt not be burned; neither shall the flame kindle upon thee."
Bridge there is none: we must go through the waters and feel the rush of the rivers.
The presence of God in the flood is better than a ferryboat.
Tried we must be, but triumphant we shall be; for Jehovah Himself,
who is mightier than many waters, shall be with us.
Whenever else He may be away from His people,
the Lord will surely be with them in difficulties and dangers.
The sorrows of life may rise to an extraordinary height,
but the Lord is equal to every occasion.
The enemies of God can put in our way dangers of their own making,
namely, persecutions and cruel mockings, which are like a burning,
fiery furnace.
What then? We shall walk through the fires.
God being with us, we shall not be burned; nay,
not even the smell of fire shall remain upon us.
Oh, the wonderful security of the heaven-born and heaven-bound pilgrim!
Floods cannot drown him, nor fires burn him.
Thy presence, O Lord, is the protection of Thy saints from the varied perils of the road.
Behold, in faith I commit myself unto Thee, and my spirit enters into rest.
♥♥♥♥♥♥♥♥♥♥♥♥♥♥♥♥♥♥♥♥♥♥♥♥♥♥
Aleluya sharing the precious word of my wonderful savior again what an immense privilege that I can do it, all glory and honor is to him.
He is the #1 in my life and the most important, the p
urpose of my life is for HIM to increase in every single way that I can share the pure Gospel and I'm certain that HIS Word never comes back void.
Isaiah 55:11 King James Version (KJV)
So shall my word be that goeth forth out of my mouth:
it shall not return unto me void,
but it shall accomplish that which I please,
and it shall prosper in the thing whereto I sent it.
♥♥♥♥♥♥♥♥♥♥♥♥♥♥♥♥♥♥♥♥♥♥♥♥♥♥♥
DO YOU LIKE MY BLOG?


Please visit my other blogs and enjoy the word of God.
Translator in all blogs for "ALL" languages.